New eBook, APOCALYPSE-A-DAY DESK CALENDAR, VOL. 2, only $2.99!
Keep reading to learn how to get Volume 1 for *free* (for a limited time!)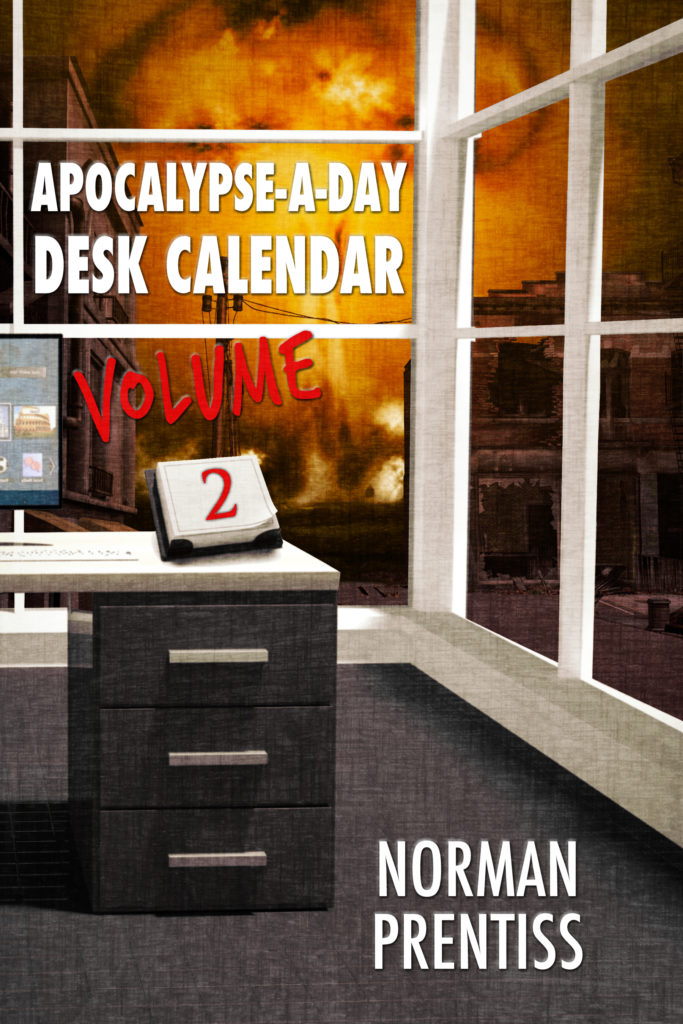 APOCALYPSE-A-DAY DESK CALENDAR, VOL. 2, only $2.99
In this eclectic assortment of flash fiction, Bram Stoker Award-winner Norman Prentiss concocts various end-of-the-world scenarios to match the days of the month (Volume 2 covers April through June). The stories range from humorous to bizarre to unsettling, commemorating holiday and observance days (April Fools Day, Mother's Day, World Turtle Day), or notable historical events (the sinking of the Titanic; the anniversary of the first accused witch executed in Salem). This edition also includes a handful of longer, serialized stories, such as "The Hell of Food That Looks Like Other Food," and the 6-part "Boardwalk Thrill Ride."
Volume 2 includes more than 40,000 words of doomsday fiction, ready to be sampled in small doses just like the pages of those desk calendars you buy for 50%-off in February…or available all at once for your immediate binge-reading pleasure!
To celebrate the publication of Vol. 2, I'm also offering Vol. 1 of the series for *FREE* at Amazon for a limited time! (now through May 8)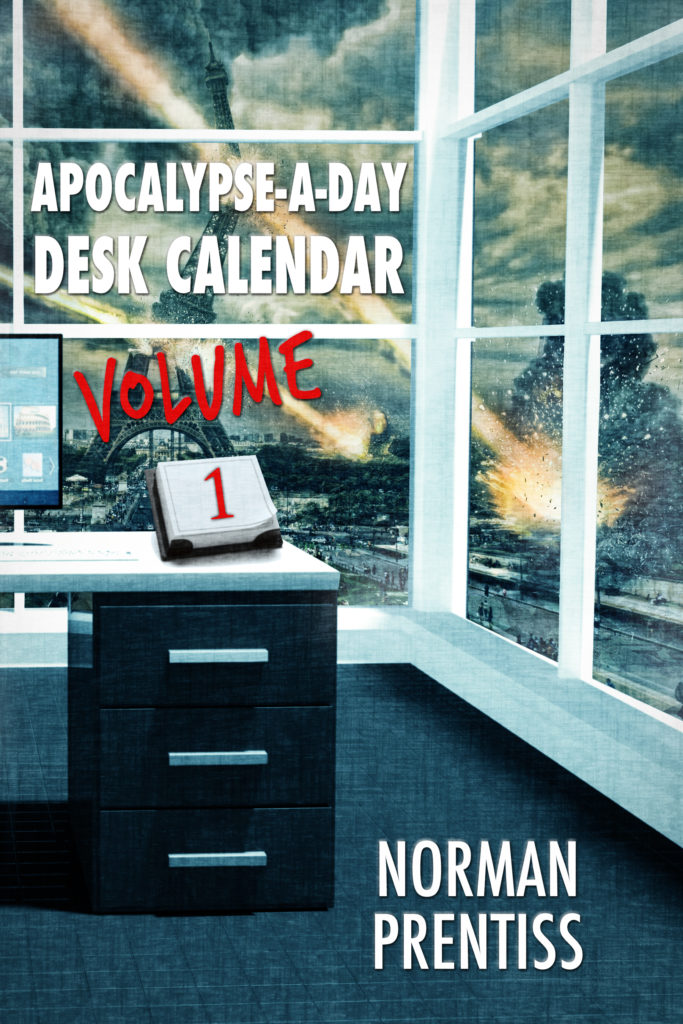 Volume 1 of the Apocalypse-a-Day Desk Calendar (Jan. – March) offers another 40,000 words of flash fiction, including a riff on the first (and only) golf game on the moon; and "The Milking of Elm Farm Ollie," which reinvigorates an in-flight publicity stunt by adding apocalyptic results.
**You can also sample different entries by visiting the dedicated Apocalypse-a-Day page here on my website:
http://normanprentiss.com/category/apocalypse-a-day/